Your Trusted Partner for Tax Resolution Services!
Welcome to BusinessTaxResolved.com
Are you a small business owner burdened by tax problems? Struggling to navigate the complex world of taxes and IRS regulations? Look no further. At Business Tax Resolve, we specialize in providing tailored tax resolution services designed to alleviate your tax-related stress and help you regain control of your business finances.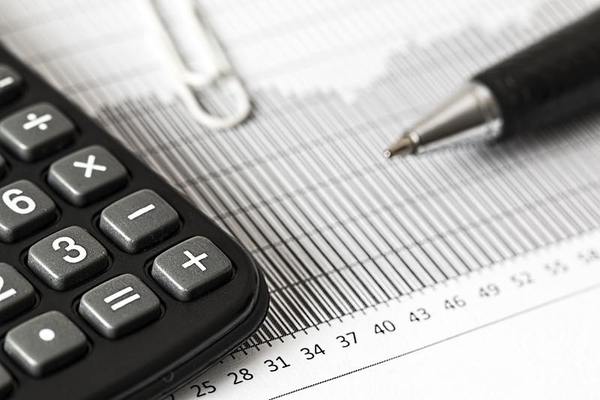 Martin H. Chan, CPA (Founder and CEO)
With more than two decades of experience as a Certified Public Accountant (CPA), I bring a wealth of knowledge and expertise to the realm of tax resolution. Throughout my career, I have been dedicated to helping small business owners overcome their tax challenges and regain financial stability. My track record is a testament to my commitment to resolving various tax issues, including those related to IRS audits, payroll taxes, sales tax, and state/local taxes.
At Business Tax Resolved, I lead a dynamic team comprising an ex-IRS agent, IRS-enrolled agents, and a seasoned tax attorney – all specializing in tax resolution. This collaborative approach ensures that you receive comprehensive, well-rounded assistance that covers all aspects of your tax situation.
My educational background includes graduating from the Wharton School of Business, equipping me with a solid foundation in business and finance. This education, coupled with my extensive practical experience, allows me to view tax resolution from both a strategic and tactical perspective.
I'm not just here to provide guidance; I'm here to fight for your rights, minimize your tax liabilities, and achieve swift and favorable resolutions. As your tax resolution partner, I am dedicated to navigating the complexities of your case and settling it in the shortest possible time frame. With my expertise and my team's support, you can trust that your tax challenges are in capable hands. Let's work together to secure your financial future and alleviate your tax burdens.
About Us:
Experience You Can Trust
With years of experience in the industry, our team of expert tax professionals understands the challenges faced by small business owners when dealing with tax issues. We're committed to using our in-depth knowledge and proven strategies to find the best solutions for your unique situation.
Comprehensive Tax Resolution Services
Whether you're facing overwhelming tax debt, unfiled tax returns, IRS audits, or any other tax-related problems, we've got you covered. Our comprehensive range of services includes:
Tax debt negotiation and settlement
IRS audit representation
Penalty abatement
Offer in Compromise (OIC) assistance
Innocent spouse relief
Tax planning and consulting
Our Approach:
Tailored Solutions for Your Needs
We understand that every small business is different. That's why we take a personalized approach to every case. Our team will work closely with you to assess your situation, understand your goals, and develop a strategy that aligns with your needs and financial capabilities.
Effective Communication
Dealing with the IRS can be intimidating, but you don't have to face it alone. Our team will communicate and negotiate with the IRS on your behalf, ensuring that you're kept informed every step of the way. We'll answer your questions, address your concerns, and provide guidance to help you make informed decisions.
Why Choose Us:
Proven Track Record
Our track record speaks for itself. We've successfully helped numerous small business owners resolve their tax issues and achieve financial stability. Our team's expertise, dedication, and commitment to our clients have earned us a reputation as a reliable and trustworthy partner.
Peace of Mind
When you partner with Business Tax Resolve, you can finally experience peace of mind knowing that your tax problems are in capable hands. We'll handle the complexities of your tax situation, allowing you to focus on what you do best – running your business.
Embrace Local Advantage: Why Choosing a Nearby Tax Resolution Firm Matters
We take pride in being your local tax resolution professionals. Unlike distant national firms, we're right here in your community, ready to provide personalized support tailored to your unique needs. Our proximity allows us to truly understand the local business landscape and the specific challenges you face. Being local means we're more than just a service provider – we're your neighbors, dedicated to ensuring your business thrives. With Business Tax Resolve, you'll experience the advantage of having accessible, hands-on experts who are genuinely invested in your success.
Unlocking Specialized Tax Resolution Expertise Beyond Traditional CPAs
Unlike the average CPA who offers general accounting services, we stand out as a specialized tax resolution firm dedicated solely to addressing complex tax challenges faced by small businesses. Our team of seasoned experts possesses a deep understanding of the intricate nuances of tax laws and regulations, honed through years of focused experience. While a typical CPA might lack the in-depth expertise required for navigating intricate tax issues, we thrive on delivering targeted solutions that can potentially save your business both time and money. With our laser focus on tax resolution, we're equipped to negotiate with the IRS, mitigate penalties, and design comprehensive strategies that encompass every facet of your tax situation. When you choose Business Tax Resolve, you're opting for a level of specialized knowledge and commitment that sets us apart from the average CPA.
Contact Us:
Ready to take the first step towards resolving your tax issues? Contact us today for a free consultation. Our team is here to listen, understand, and provide you with the guidance you need to overcome your tax challenges.
Get in touch
Don't let tax problems hinder your business's growth and success. Trust Business Tax Resolve to be your partner in tax resolution.